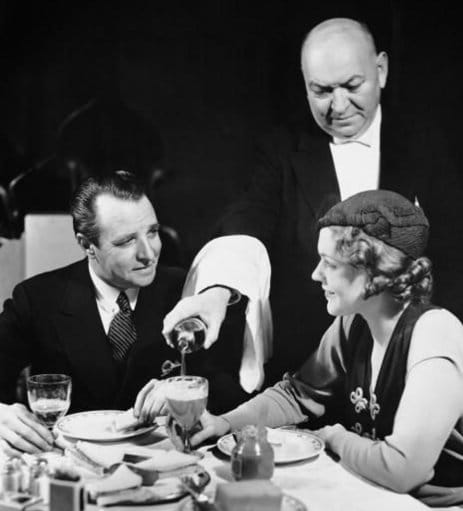 Men Love to Eat:
At some point in every man's life, they are going to find themselves going out on a date. The Art of Manliness has an entertaining blog post on how to master the art of the date. Be sure to check it out here.
Be Casual:
In response to a reader's question, Dennis from Made to Measure gives a detailed rundown on classing up your casual wardrobe. Lose the baggy jeans and lose the cheesy graphic tees. Don't buy jeans with rips or stains. But, buy one dark pair, one light pair, and they will last for years. Check out everything else Dennis has to say about a casual fall wardrobe.
Pulling Off the Rugged Look:
Be unrefined, but not unkept. Choose traditional, "box" cuts rather than the recently popular skinny look. Oh, and don't be afraid to throw on a muskier cologne. Interested? Here it is.
Watches I Wish I Had:
If you're at all interested in watches, you have to check out Hodinkee. They have an interesting blog with a wide range of articles, this particular one being a feature on Michael Jordan sporting his Urwerk 103.03 watch. I wish I had that kind of money to blow. Here is the watch the MJ bought as a thank you present for a Chicago Bulls Assistant Coach…wow.
Google TV:
Have you seen Google TV? Sony announced today that they will soon be issuing pre-orders for the new Sony HDTVs equipped with Google TV. Among plenty of other features, Google TV allows search right on your TV for anything from live TV to recorded shows to your favorite YouTube video. Check out what Gizmodo had to say.
Photo Credit #1: artofmanliness.com
Photo Credit #2: hodinkee.com